ELECTRICAL ENGINEERING

ELMERIC ist your professional partner for innovations development in the field of Low-Power IoT, functionalized surfaces and system integrations.
ACCELERATORS OF INNOVATION
Minituarization of components
Due to the progressive miniaturization in electronics, the worlds of "pick and place" and "print" are slowly blurring. Material developments make it possible to print various functions of classical electronics.
New functions are added. Today, energy storage systems such as batteries and supercaps can be reliably controlled by proven printing processes e.g. screen printing. In addition, antennas, heaters, resistors, capacitors, LEDs, transistors and much more can be realized.
Conductor paths and electrical layouts can be applied to media that previously seemed utopian. With low-melting solders, it is even possible to solder on plastics and thus use the production facilities of existing SMT lines.
YOUR PROJECT - OUR EXPERTISE

Take advantage of our decades of experience in the development and optimization of processes in electrical engineering and their clever combination with polyethylene film by means of functional screen printing, resulting in extremely flat product design, material and weight savings as well as elimination of assembly and machining processes.
New flat design possibilities.

Synergy of new material and function.

Smart objects and intelligent labels.
OUR COMPETENCIES IN

ORGANIC AND ELECTRONIC PRINTING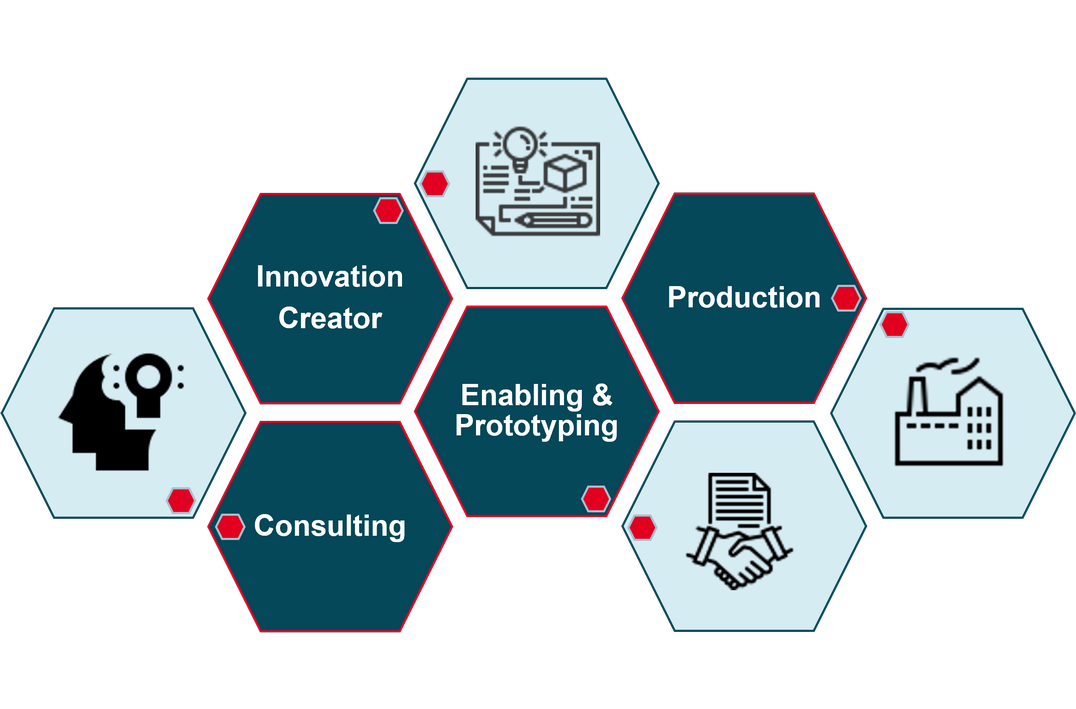 INNOVATION #Smart IoT Label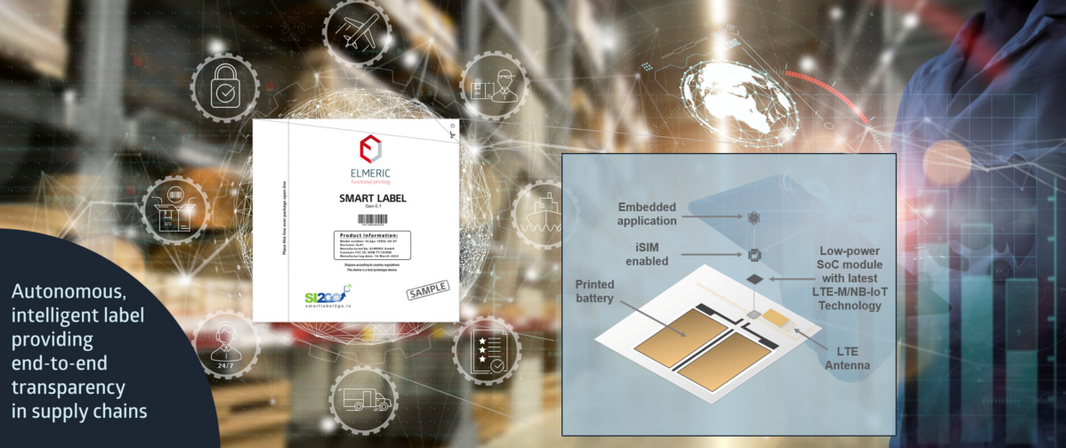 IoT POWER SIMPLY PRINTED




First achievement of a uniquely printed battery

(non-harzadous/no

Lithium) with the necessary energy performance for data communication in m

obile networks (>400 mA peak power), combined with an ultra-flat s

ensor electronics. The result is probably the world's thinnest, flexible, celluar-connected IoT

Device with the form factor of a paper label.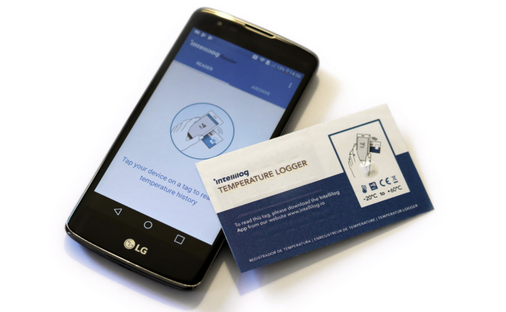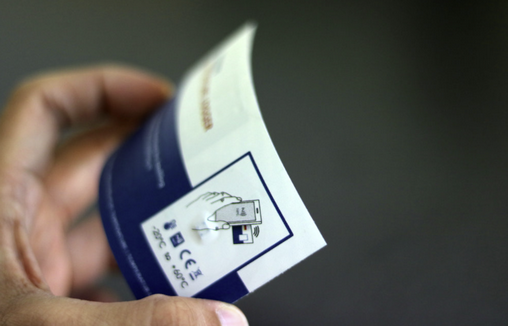 End-to-End Cold Chain Monitoring
Track the temperatures of individual products, packets and palettes over their complete logistic chain with Intellilog*.
The uniquely flat and flexible design makes it possible to attach the logger to almost any form of packaging.
The complette package consists of:

Data Logger
It's unique flat & flexible design enables the logger to be attached to almost every conceivable product or form of packing

App
The data that is stored on the logger can be read and displayed using any NFC-enabled Smartphone

Cloud
Large quantities of data can be managed on remote terminals from anywhere using the optional Cloud-Service
* intellilog (www.intellilog.io) is a solution offered by our partner Argo Ubicom GmbH
INNOVATION #Printed Lightning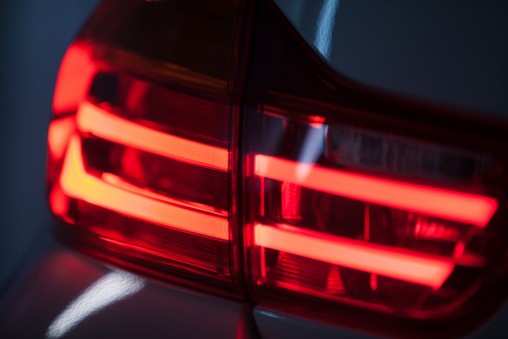 The conductive materials used for LED lights can be directly printed on various media. The reflector can be both used as a printed circuit board and also as a housing thus offering new design possibilities in particular.
INNOVATION #Soldering on New Media
Easy integration of electronic components into everyday objects, assembly of flexible film circuit boards.
Assembly of flexible film printed circuit boards with electronic components (SMD) using conventional methods

Reduction of production costs

Easy integration of electronic components into everyday objects

Longevity of the components
INNOVATION #3D-Touch-Slider
Screen printed 3D-Touch- Slider, resulting in following advantages:
Best hygienic conditions due to closed surface of the switch




Low manufacturing costs
Contact us


Please tell us
how
we can support you: